Beary cool is chill Winter Character
This bear is a real winter king. He enjoys cold weather and white winter. Underneath his thick coat lies a warm heart. When it is totally cool outside, it is completely warm in the company of this fellow. A hot soul who knows how to chill out and stay cool in every situation!
Beary Cool Design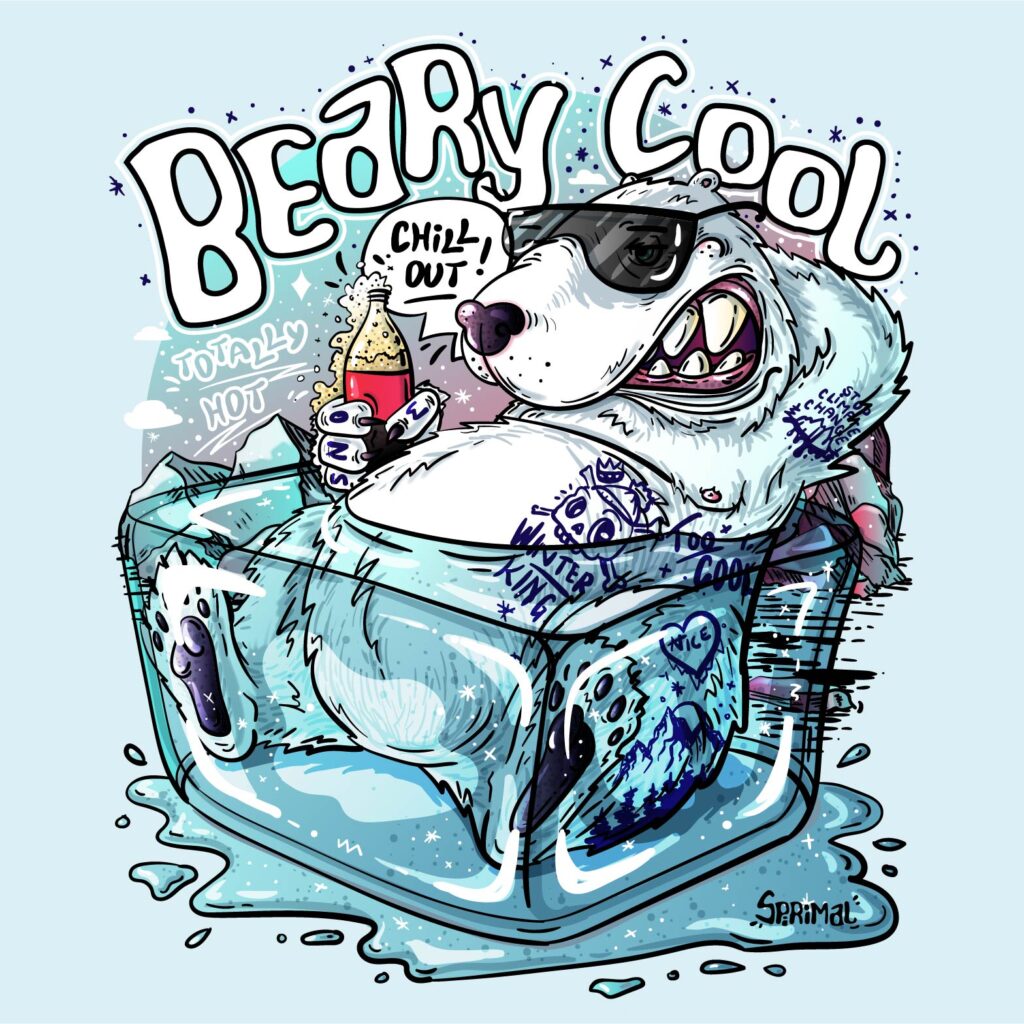 Vector Illustration was made in Winter 2021
Products
I just Love How this Cool Character looks on every product! See for yourself. Do you know any person who reminds you the Polar Bear character? Then that's dedicated for them!