Spirimal Challenge is a series of monthly Challenges full of animal puns hosted by @spirimal on instagram. First Spirimal Challenge took place in December 2022 – it was well received by many artists and created friendly community which is why it's a monthly thing now. To avoid burn out there's time to draw each prompt for couple of days.
Spirimal Challenge Rules
Draw an artwork by the prompt list.
Upload your artwork on instagram. You can add a picture of prompt list on one of slide(s) of the post.
Hashtag your post #spirimalchallenge
Like, Share & Comment on artists' work
Note: you can do it all or choose only one or couple of prompts of the month, have a break and join us again when you wish. What ever you decide, just do it in your own pace. Spirimal challenge is about having fun creating with other artists of the community.
Spirimal Challenge is for everyone
No matter if you are professional artist or decided to pick up art supplies the first time in your life, everyone are welcome to join Spirimal Challenge in their own style with materials of their choice. There are no restrictions, just freedom to create. In the end of each challenge participants will build up portfolio of punny designs they can be proud of.
Ongoing Art Challenge
In July Spirimal Challenge we will go on an adventure in the whimsical world of bear-themed camping puns! In the end of the Challenge you will build up portfolio of bear-y exciting hiking designs. To avoid burn out there's time to draw each prompt for a week.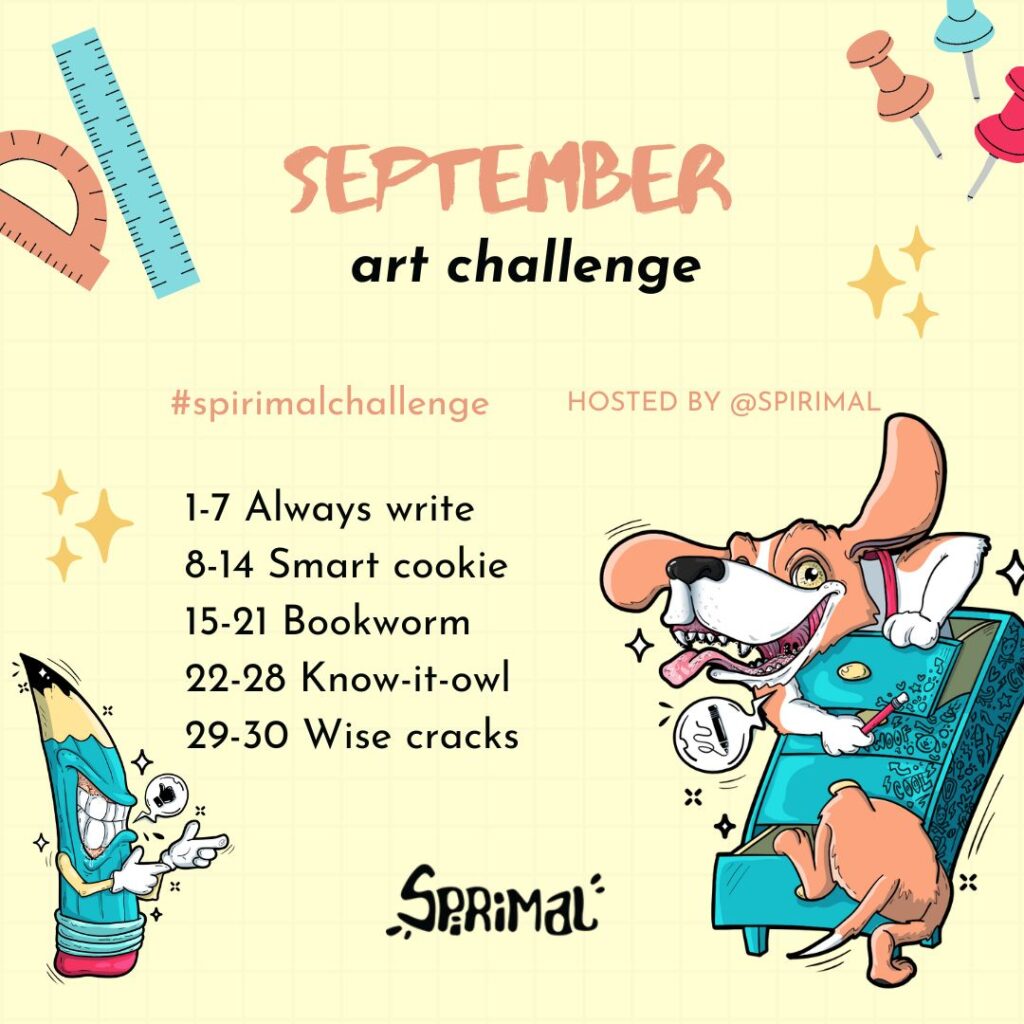 Previous Art Challenges