Salty but Sweet is a collection which was made by SPIRIMAL during the MerMay 2021 Challenge which is a month-long celebration of creativity, community and above all… MERMAIDS.

https://www.mermay.com/
Mermay 2021 is for everyone.

Every day in May… Participants check the daily "Prompt" for inspiration.
Drawing their mermaid for the day!
Hashtag their post #MerMay & # MerMay2021.
Like, Share & Comment on artists' work!
​Mermay 2021 Collection by SPIRIMAL
Salty but Sweet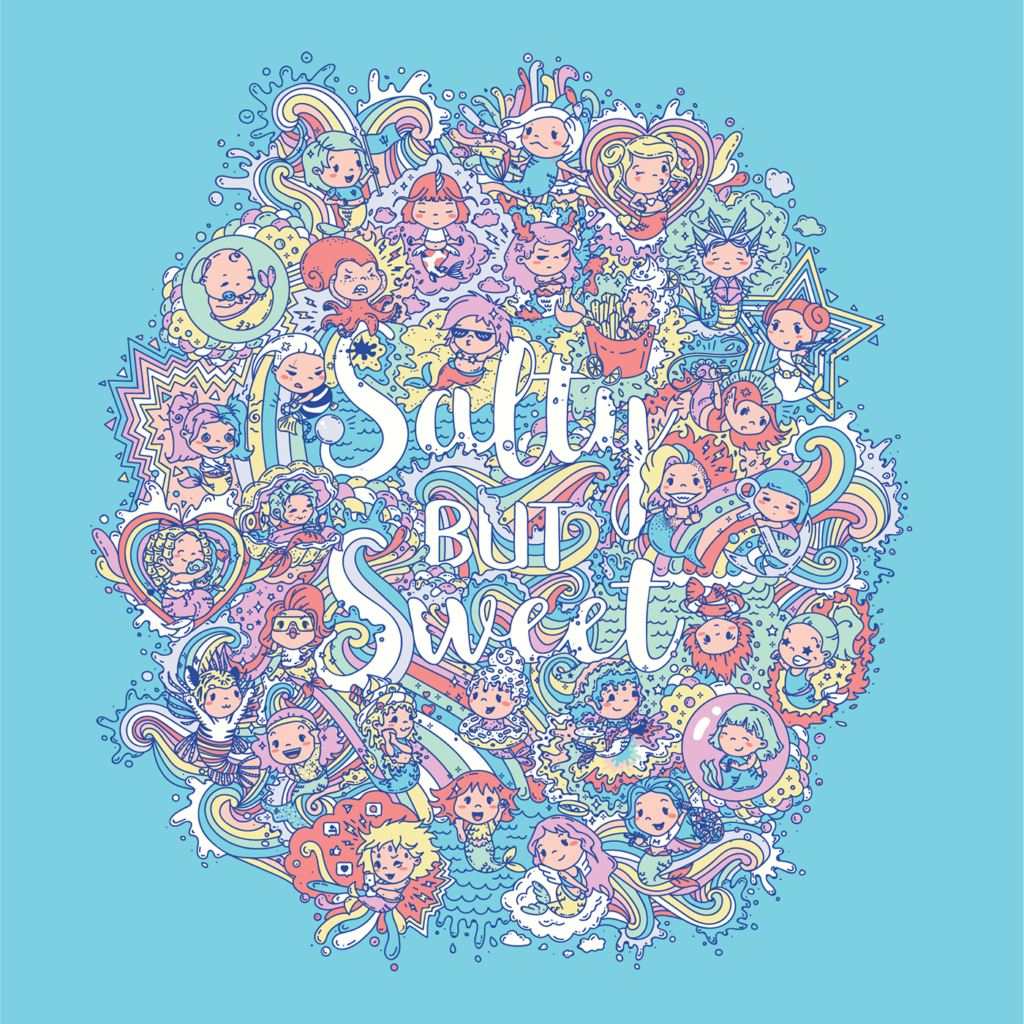 Salty but Sweet design with all the Mermaids and quote.
I combined all mermaids which I made during the MerMay 2021 Challenge. Salty but sweet Vector Illustration was made in 2021 after Mermay challenge combining all mermaids in doodle style.
Actually I was planning it all along since I took the course in Doodle-Style Vector Illustration – A Domestika course by Mauro Martins and that's the result of my project.
Feedback by Mauro Martins

I was thrilled to receive such positive feedback from the teacher! Mauro Martins is award-winning Brazilian Illustrator and Graphic Designer. It's a great honor to get such feedback from him.
Mermay Repeat Pattern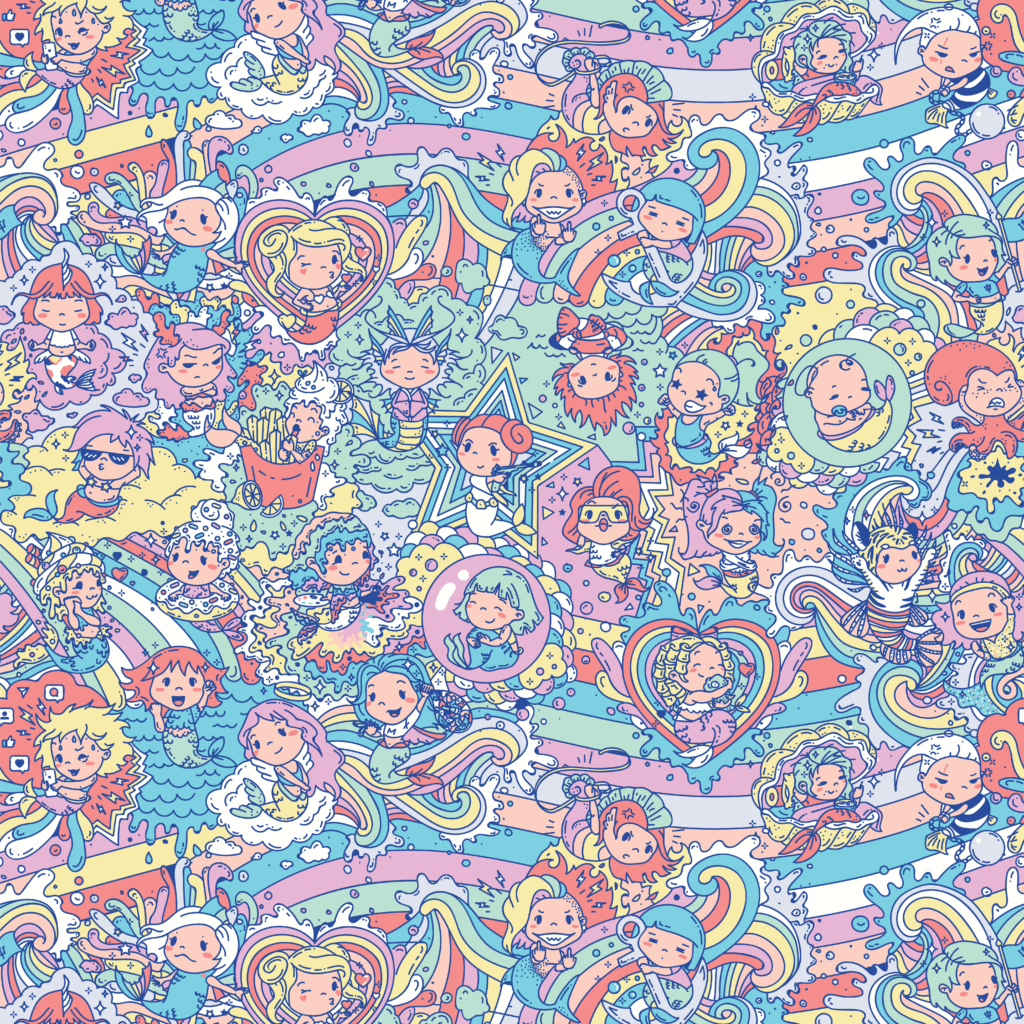 Colorful mermaid vector doodle pattern combined all mermaids which were made during the MerMay Challenge.
Since I love creating repeat patterns I couldn't miss this oppurtunity to make Mermay Repeat Pattern combining all mermaids in one doodle style vector repeated pattern.
Mermaids Product Collection
Tropical colors of Mermaids Design provide that positive summer vibe every siren feels at the sea shore. Beachy design features a collection of thirty-one mermaids with controversial characters. The artwork is kind and friendly and at the same time tough and assertive.