Inktober 2021 is the twelfth year of annual challenge which takes place every year in october.
Jake Parker created Inktober in 2009 as a challenge to improve his inking skills and develop positive drawing habits. It has since grown into a worldwide endeavor with thousands of artists taking on the challenge every year.

https://inktober.com/
Anyone can do inktober
Participants should Make a drawing in ink (they can do a pencil under-drawing if they want). For inktober 2021 Post it*. Hashtag it with #inktober and #inktober2021. Repeat.
Note: Artworks for inktober can be done daily, or in the half-marathon route and be posted every other day, or just done in the 5K and posted once a week. What ever participant decides, just needs to be consistent with it. Inktober is about growing and improving and forming positive habits, so the more participants are consistent the better.
My personal approach
As I like to create my artworks with collection in mind I wanted to participate in inktober 2021 with one theme which I chose to be rabbits. Also I didn't approach the challenge in traditional way using ink, instead I chose to do colorful vector designs. Since Inktober is about growing and improving and forming positive habits, I wasn't that strict in rules. My art – my rules, so I didn't hesitate to take upon this challenge my own way.
​Inktober 2021 Collection by SPIRIMAL
Clothes With Rabbits
Here are some examples of clothes with Inktober rabbits. Every one of them looks very good on clothing! Since it's old collection wee don't have them in this store but you can still have them at my Redbubble store.
Follow the White Rabbit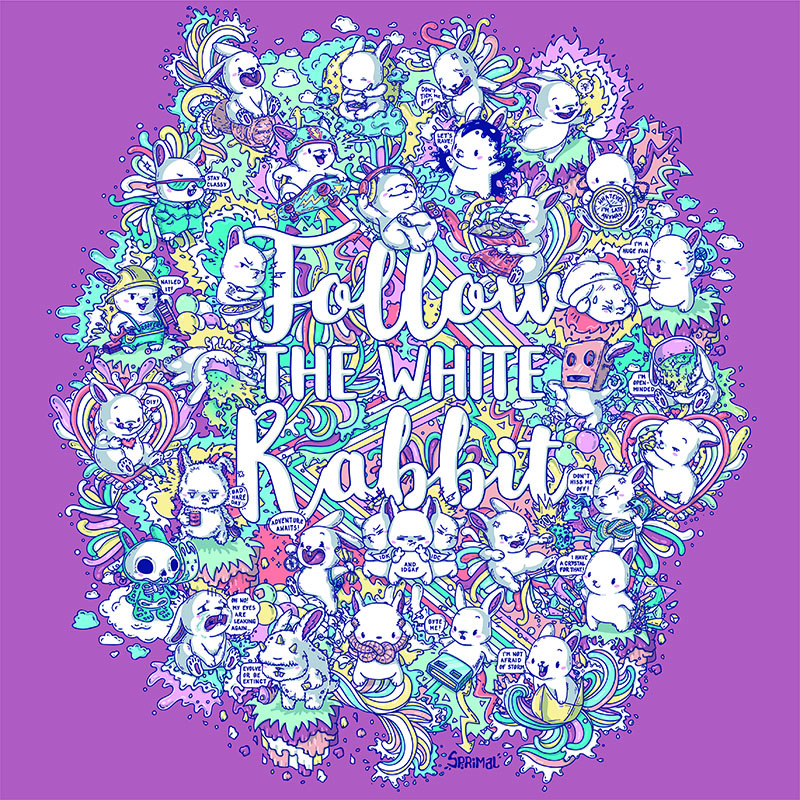 Inktober Design with all the Rabbits and quote.
I combined all Rabbits which I made during the Inktober Challenge. Follow the white rabbit Vector Illustration was made in 2021 after Inktober challenge combining all Rabbits in doodle style.
Inktober Repeat Pattern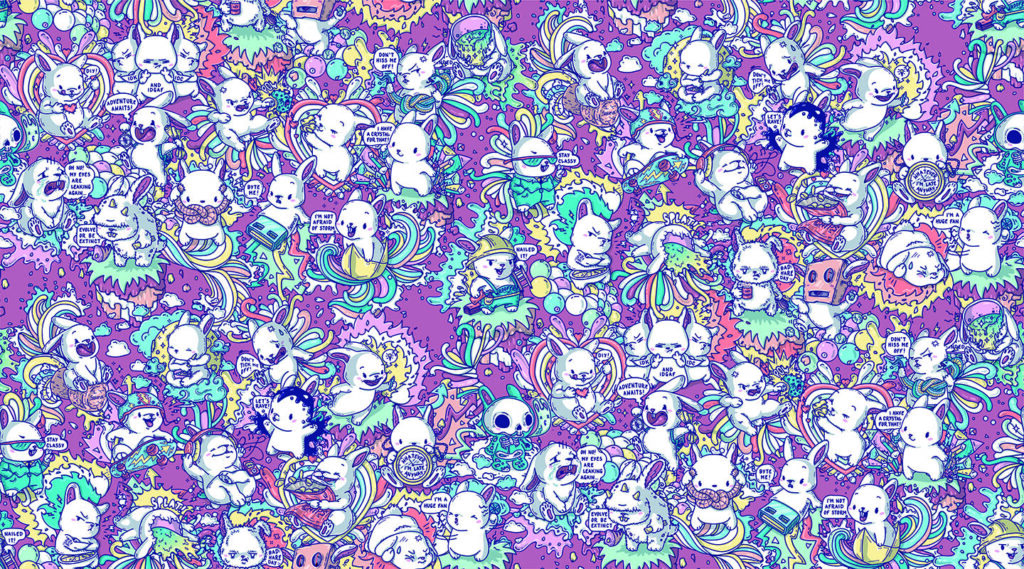 Colorful Rabbits vector doodle pattern combined all bunnies which were made during the Inktober Challenge.
Since I love creating repeat patterns I couldn't miss this oppurtunity to make Inktober Repeat Pattern combining all Rabbits in one doodle style vector repeated pattern.
Rabbits Repeat Pattern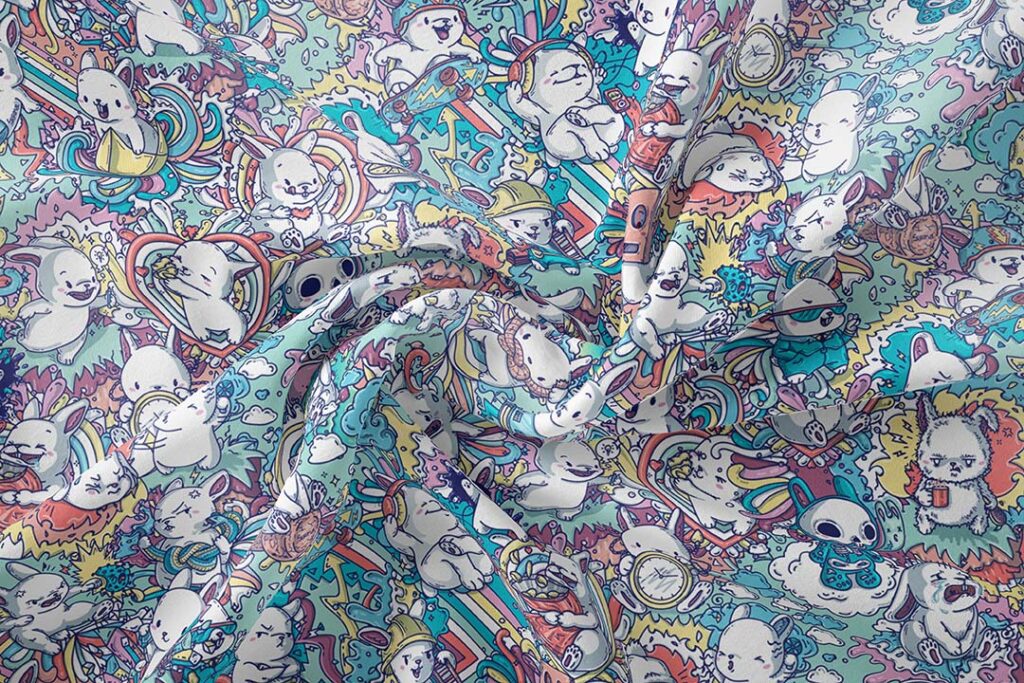 Fabric Repeat Pattern Design In Collabration with Estonian Designer Fabrics brand Fragment Fabrics