How it's made
llustrated world of SPIRIMAL is created in unique drawing style with uncommon sense of humor which makes a controversial mixture of cute and crazy.
---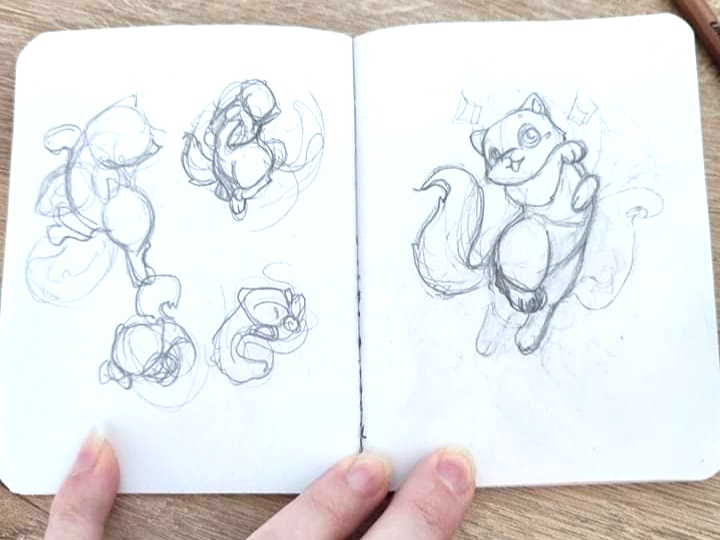 Sketching
Our Artist creates timely characters from her own mind. Firstly the idea comes to her mind and she draws the rough sketch by hand. She uses graphite pencil and a sketchbook for that. She sketches different poses and face expressions for the character to bring out it's vibe and mood until she is satisfied with the result.
Digital Artwork
After the artist is satisfied with the sketch, she starts drawing digital Vector Illustration using Affinity Designer program and Wacom Intuos pro pen tablet. She draws the linework, picks the colours, adds shadows and highlights and then the artwork comes together on her screen.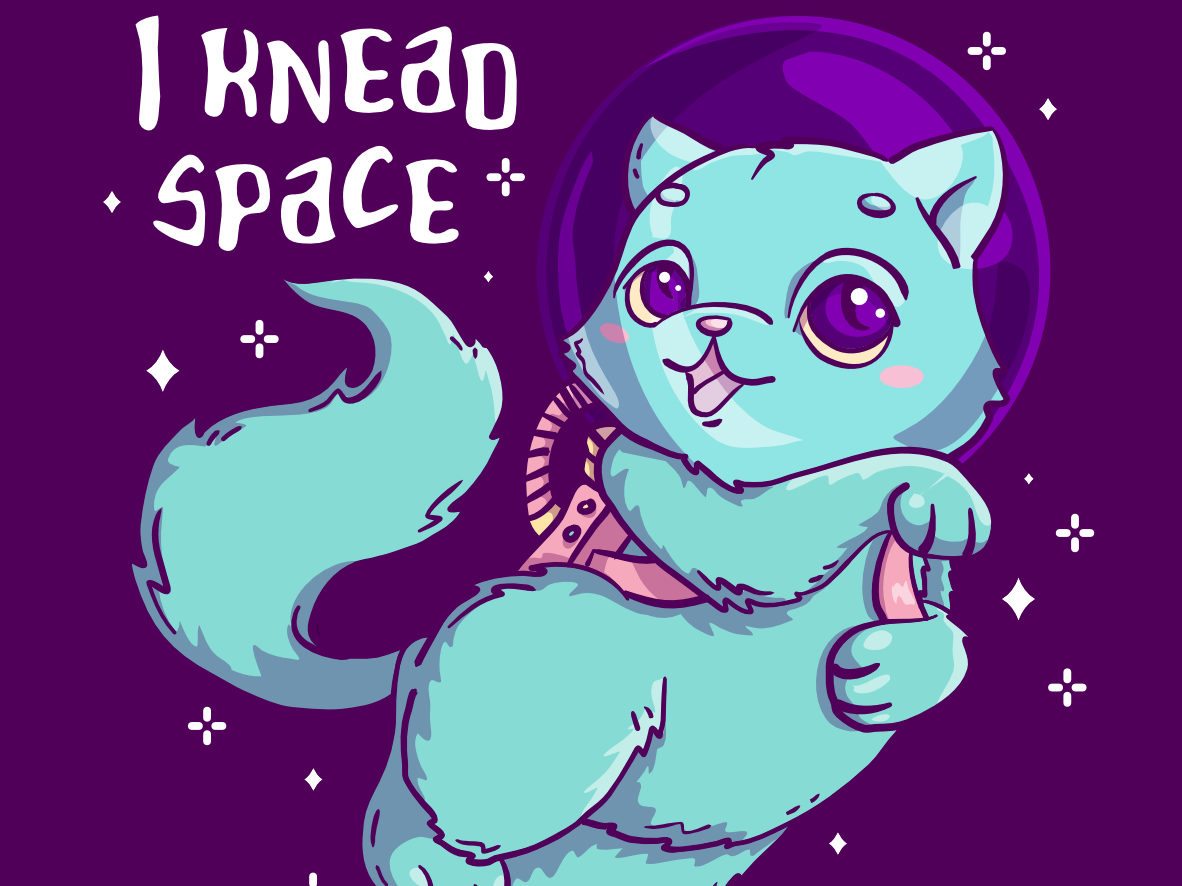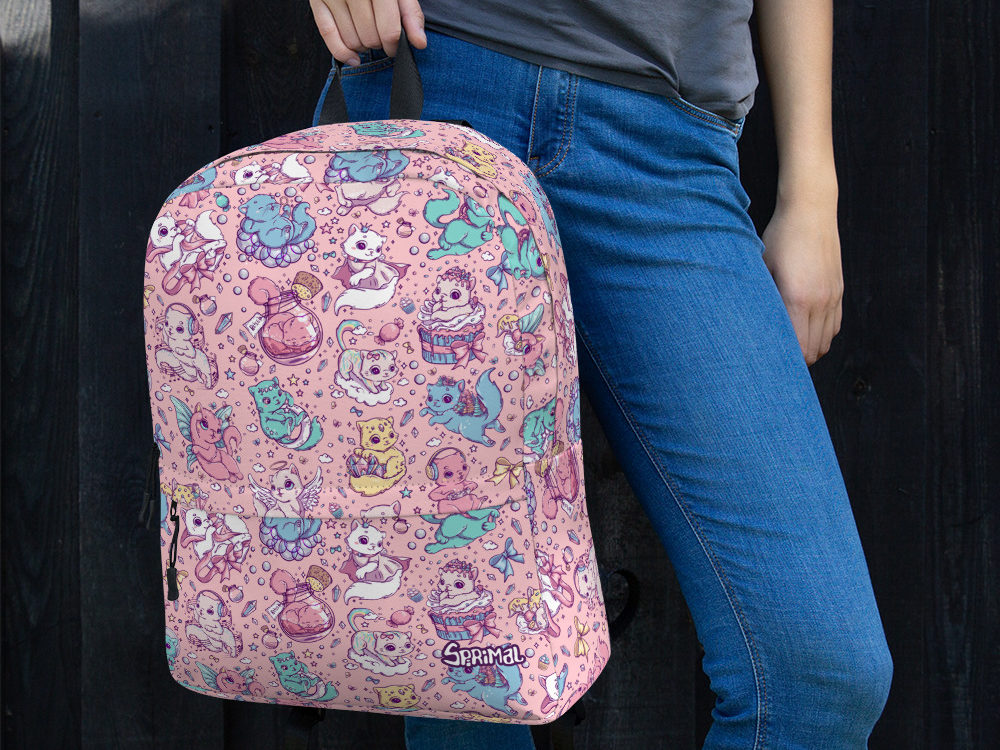 Product design
After the digital artwork is made, we apply it to product layouts provided by our partner company which will produce them later. We design our products with precision and care, as making them for ourselves. In our product collections you can find Wearable Art and Artsy Accessories. It's a world of awesome stuff with uncommon designs and a twisted sense of humour.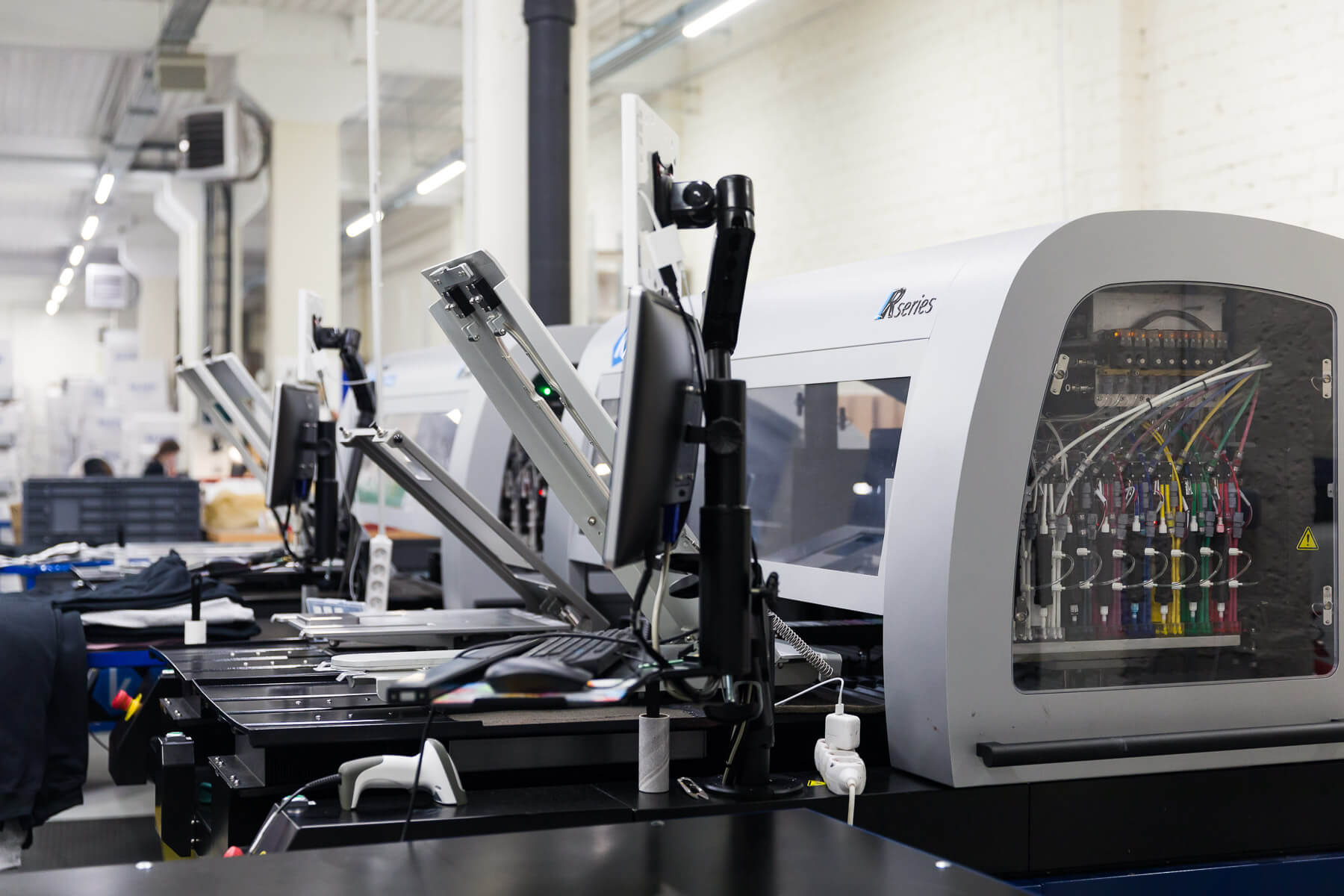 Product making
Since it's too complicated for one little Estonian brand to do all by ourselves, we partnered up with the company we can trust to create products for us. Our partner company fulfills each product with the technique that'll yield the best results
---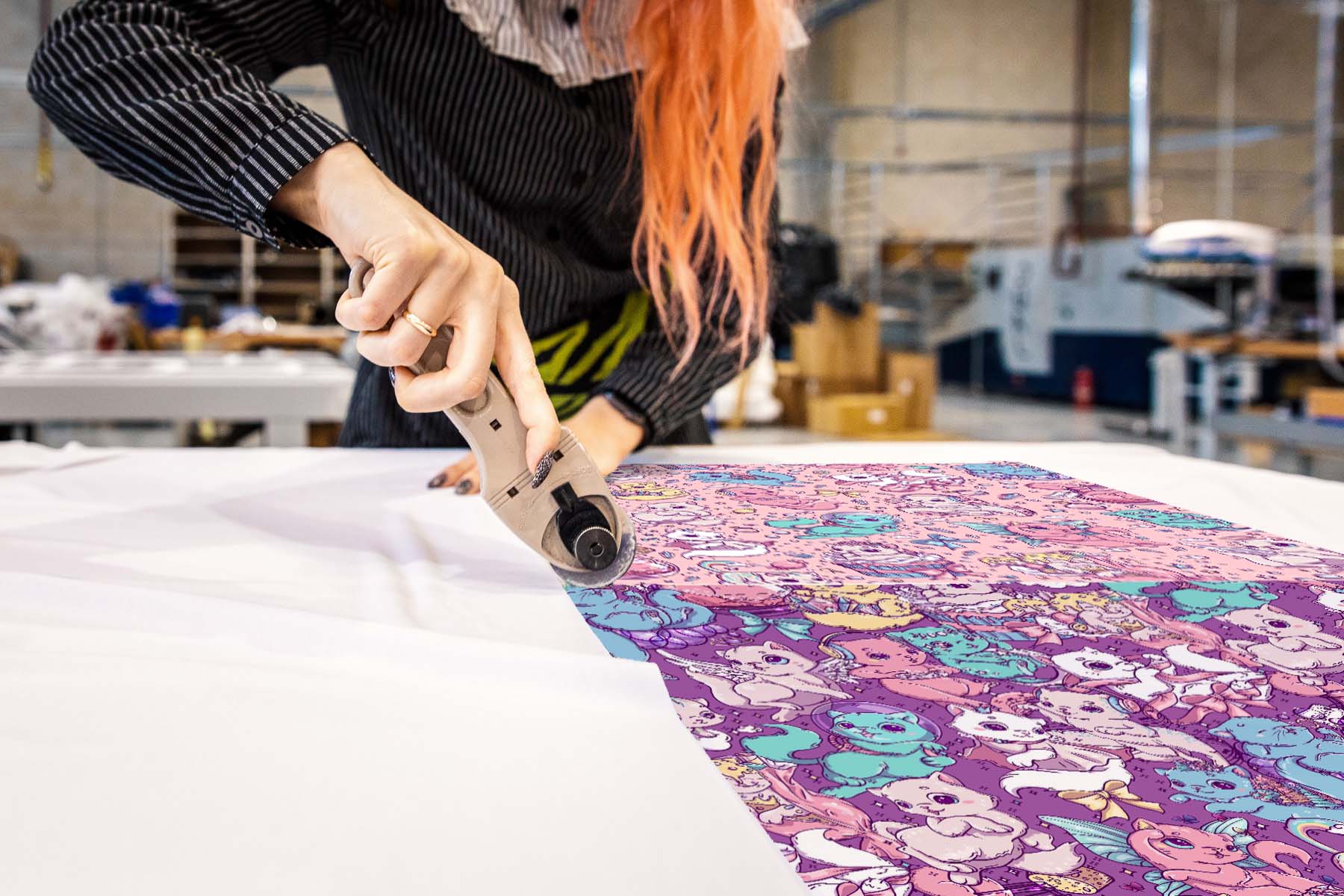 Cut and Sew technique
Our partner company uses the cut & sew technique for our all-over print products—apparel, accessories, and home & living items. All-over print products are made in two steps: Sublimation printing and Cut & Sew.
Sublimation printing
Graphics are printed onto sublimation paper using specialty inks. Fabric is placed between two sheets of sublimation paper and goes through a heat press. The heat then transforms the sublimation ink into a gas that gets absorbed into the fabric. This ensures a consistent and vibrant all-over print that covers the whole product..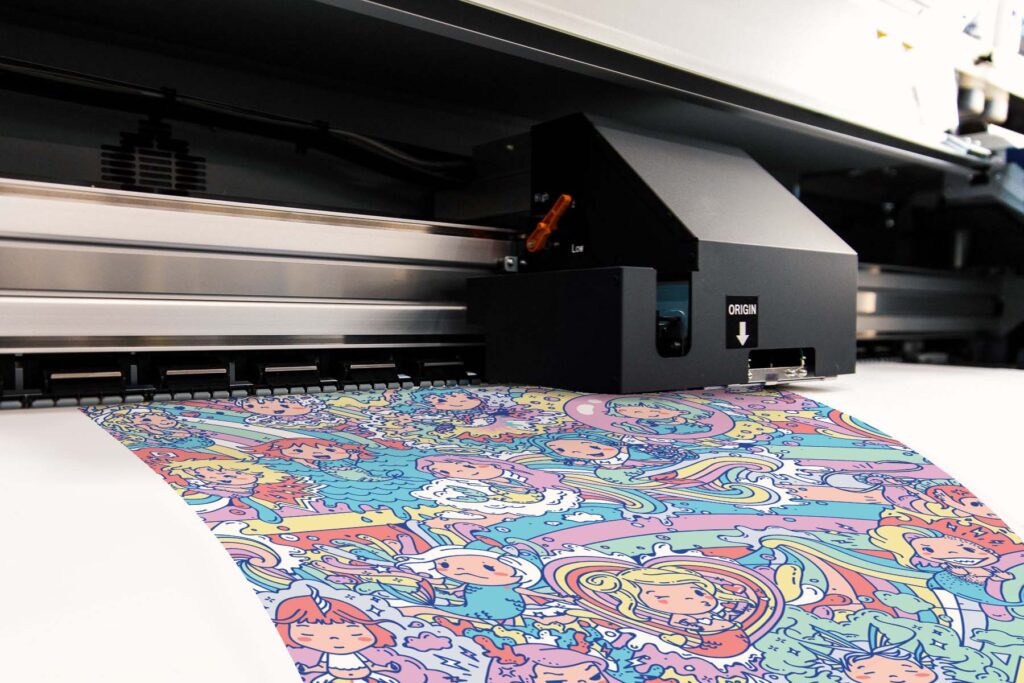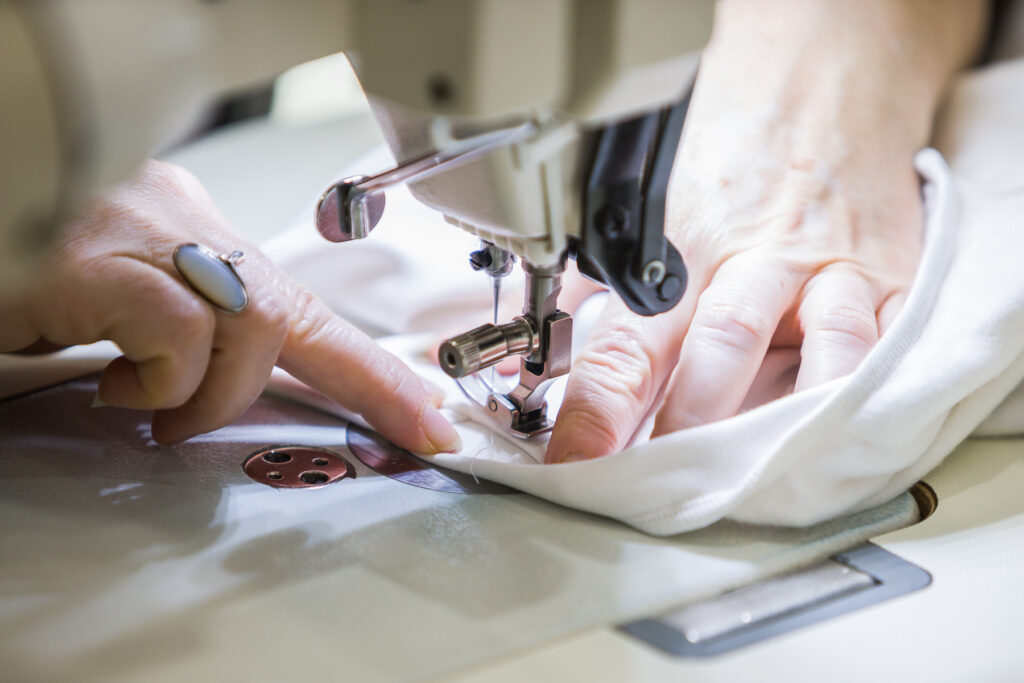 Cut & Sew
After a graphic is printed onto the fabric, the shape of the garment is precision-cut and hand-sewn with industrial sewing machines. This gives the product a durable construction.
---
Direct-to-garment (DTG)
Our partner company uses direct-to-garment or DTG printing for some of our apparel products. It's like using a regular printer, but on garments. Designs are printed directly onto the garment and absorbed into the fabric.
DTG printing yields quality prints, it's cost-effective for one-off orders, and there's almost no limit to the colors and fine detail we can use in our designs.
DTG inks are eco-friendly, CPSIA-compliant, non-toxic, non-hazardous, and soluble in water. They're free from heavy metals, formaldehyde, and Alkylphenol Ethoxylates (APE).
When you receive your DTG printed garment, there may be some white marks on the front as a natural part of the printing process.
You may also notice a slight smell. This is from the agent used to help the ink adhere to the fabric.
It is important to wash your new garment before wearing.
Follow our Care instructions for DTG garments.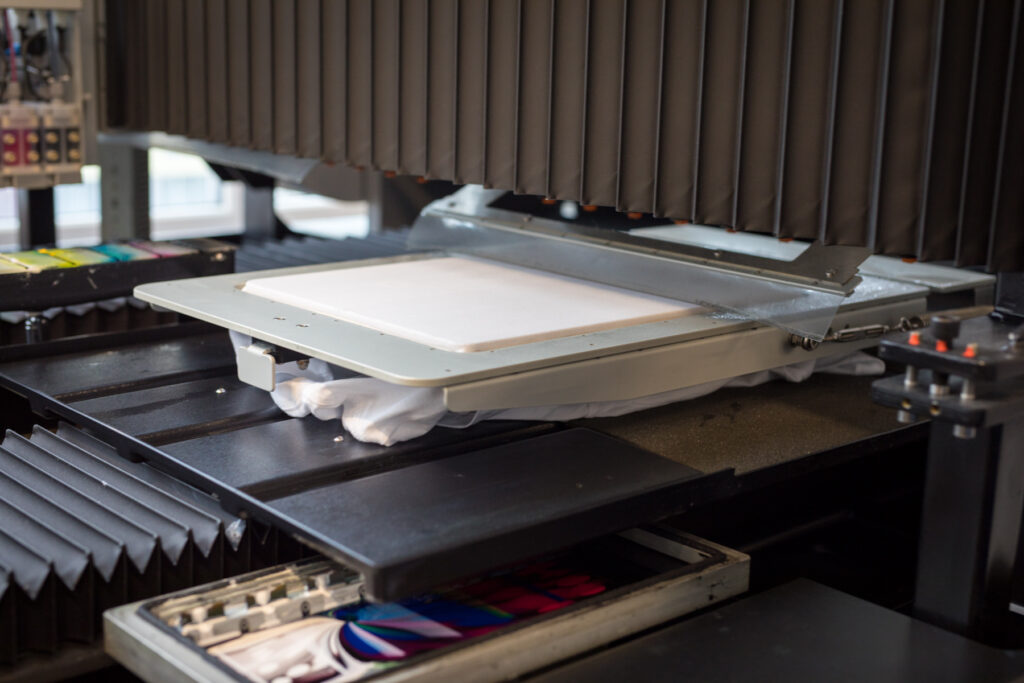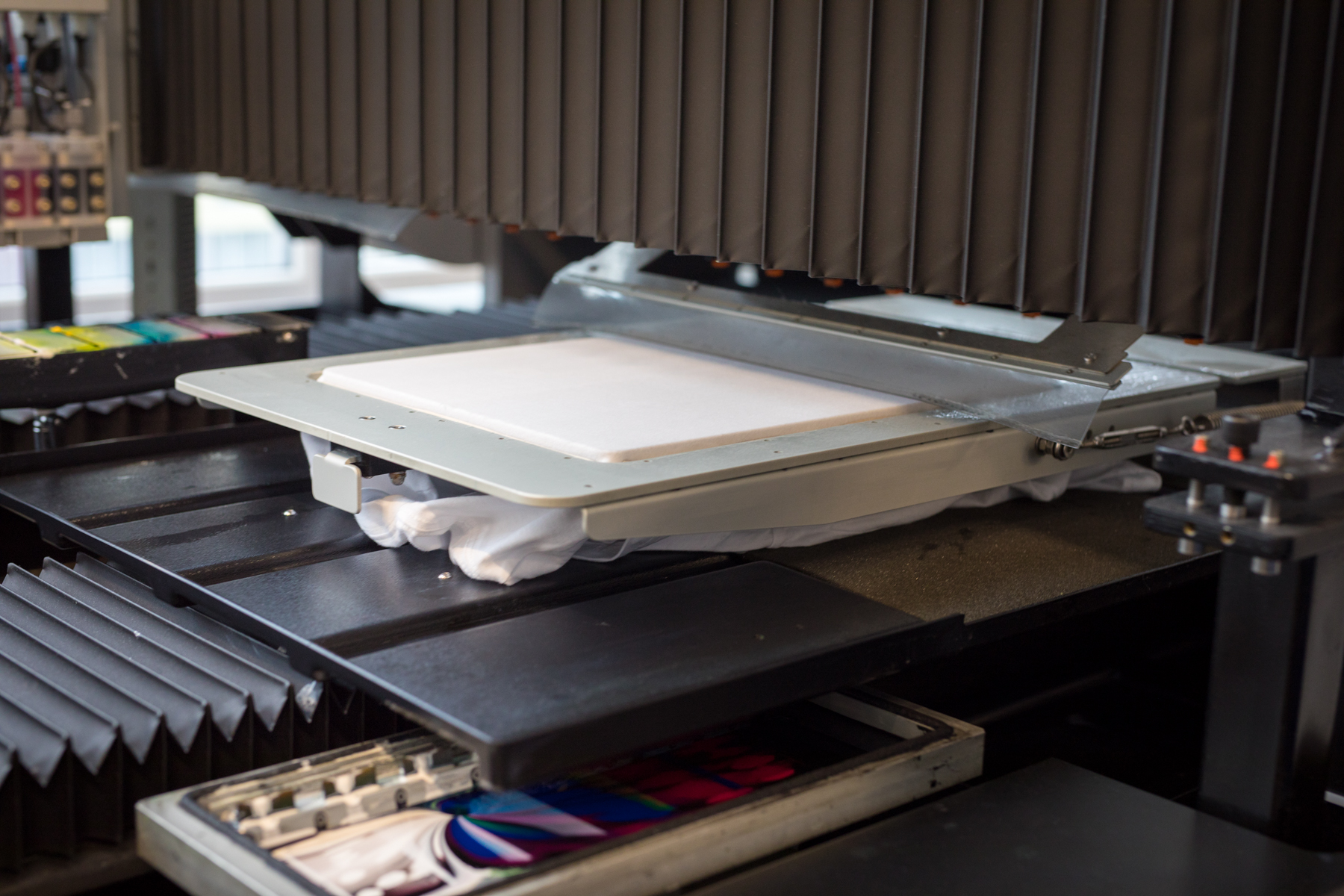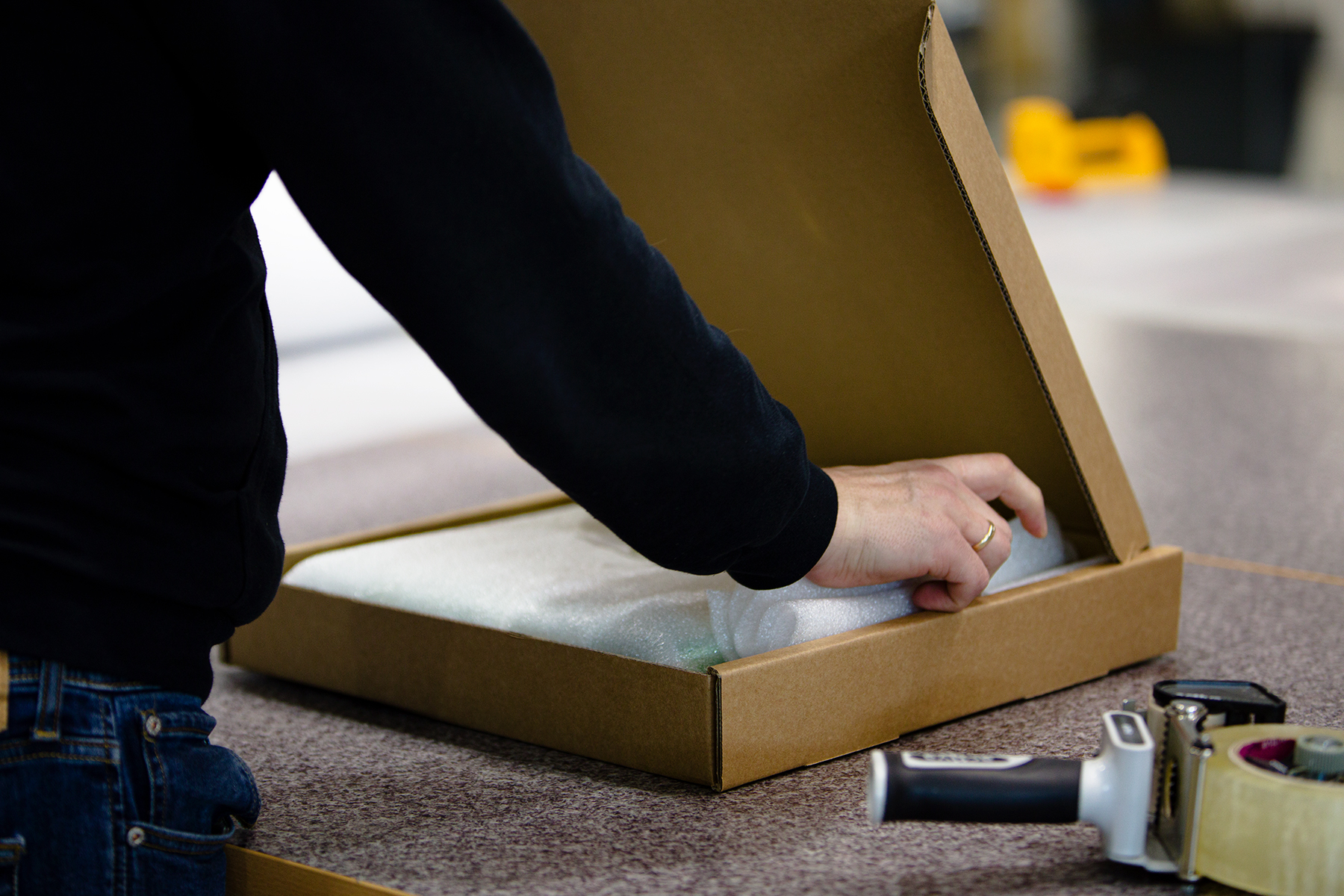 Packaging
Our partner company packages our products so they get to you safely. Sometimes they even ship things separately due to packaging constraints. If you are only seeing part of your order then don't worry, other things will follow the safest way possible.
---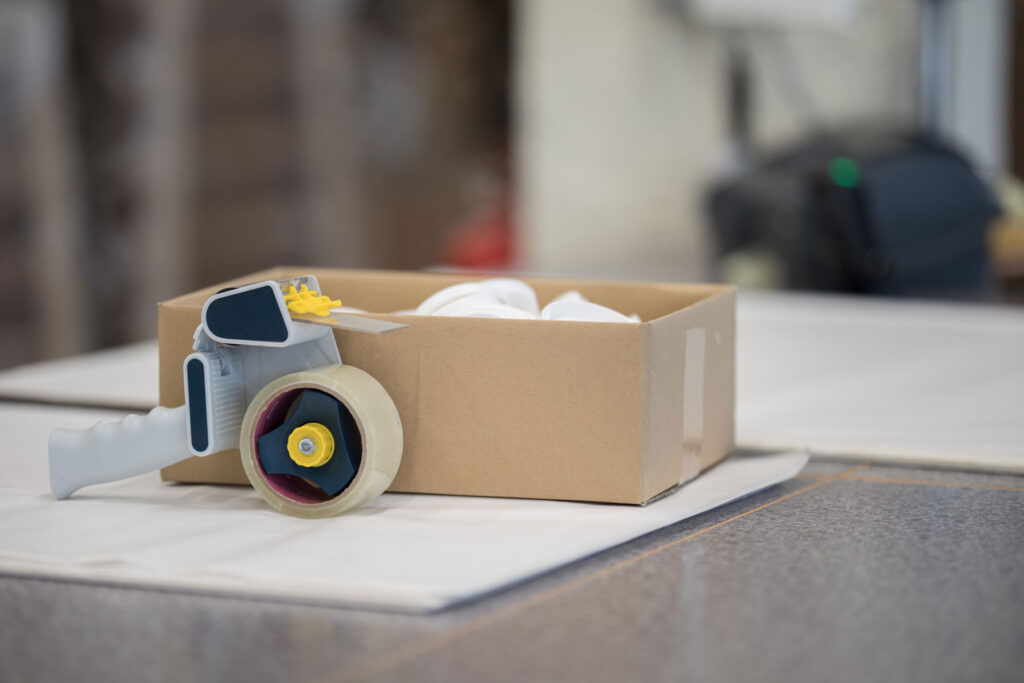 Boxes
Large quantity orders come packaged in corrugated cardboard boxes.
---
Mailer bags
Our partner company uses post-consumer recycled (PCR) plastic packaging for all apparel orders shipped from their in-house facilities. PCR plastics are made from items people recycle every day, like plastic bags and bottles.
They use polymer mailers for DTG, all-over print, embroidered apparel, and most sublimated products in most of their partner facilities. Polymer bags are see-through bags they use for two or more apparel products. Each item is packaged in its own polymer bag, which are then placed in a polymer mailer.
We are working together on reducing the use of plastic in the packaging process to save the environment and avoid overpackaging while shipping items without causing any damages.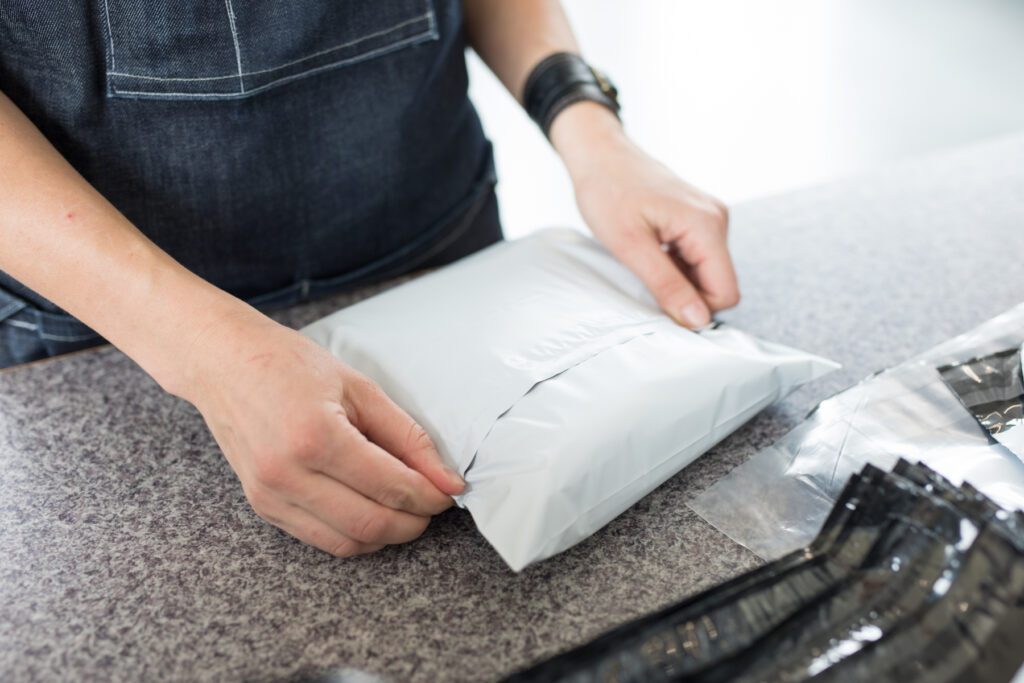 ---